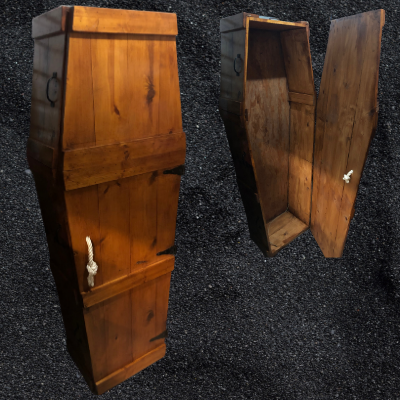 Setup Area: 3'L x 3'W x 6.5'H
Make Dracula feel welcome this Halloween with this 60" Life-Size Wooden Coffin! This Oak coffin has black handles, white rope details, black hinges on the coffin's lid. Whether it's for a rising zombie or the home of a vampire, this coffin is the perfect way to add a little spook to your house this Halloween!

Can be layed down for scary effect or propped standing to be used with a ghoul.