Interactive Games

Displayed Pricing = Up to 6 hours rentals
GREAT VALUE = Overnight only 25% more
BEST VALUE = Friday - Sunday Just 50% More

**For orders that need to be picked up or delivered outside our normal hours, please give our team a call at 847-373-6925.**
Rent Inflatblable Games from PlayGround Games in Lake Forest
You can't go wrong with any of our inflatable action games rentals. Whether you're looking to host a backyard party and need a simple colored bounce house or you're setting up for an event with lots of equipment in Lake Forest, we've got you covered. Our interactives rentals are commercial quality, which means that they are made of high quality, waterproof vinyl, and made to last for years to come. Unlike the inflatable that you can buy at a local retailer, our inflatables include some of the highest safety standards.

Here at the PlayGround Games, we want to help make your party go as smoothly as possible, so we clean and sanitize our inflatables after each use and guarantee on time delivery with professional setup.

Featured Action Game for Rent
Hippo Chow Down - Four Participants are sure to bring some friendly competition to your next gathering! Four opponents will be attached to bungee cords and will have to try their hardest to receive the highest number of balls from the middle ball pit and store them in their own storage area. Happy Chowing!
Book Now!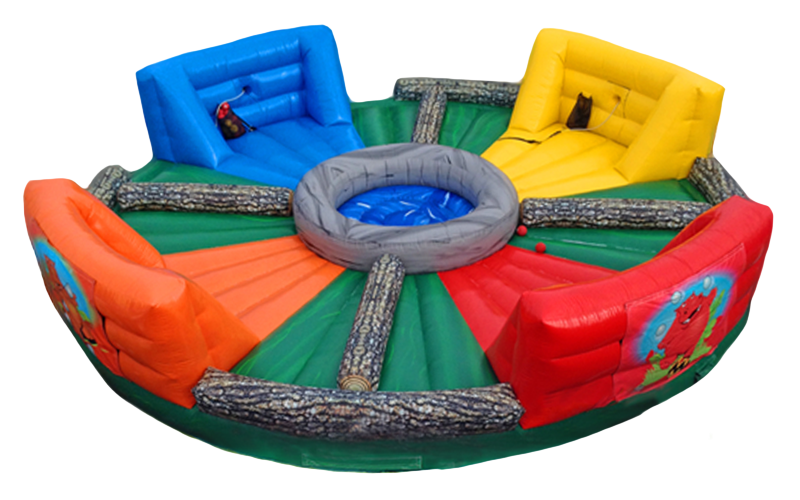 The Best Family Games for Rent in Lake Forest!
The PlayGround Games serves thousands of Lake Forest families every year! With our delivery-only business model, we make sure that a inflatable interactive game is always available for rent near you! We make ordering, scheduling, and delivery simple from the comfort of your home so you don't need to wake early in the morning to pick up a heavy slide like those other guys!
We span as far south of Naperville to as far north as Racine, Wisconsin! We service
Cook County
,
Lake County
,
Dupage County
,
Kane County
,
Mchenry County
, and more! Check out our
Delivery Areas
for more information!
With our Free Delivery for an interactive game, you can't go wrong. Choose from the highest rated and best value driven company in the Lake Forest area. Choose the PlayGround Games!
Lake Forest's Best Party Game Rentals
Are you ready to bounce, create smiles, and laugh all day? We thought so! Here at PlayGround Games we have a selection of some of the most popular bouncers in the
Lake Forest
area. Inflatable game rentals have become a favorite attraction at parties, corporate events, school functions and religious festivals. PlayGround Games has Lake Forest's newest and largest inventory of bounce house rentals in the area. Check out our
Bounce House Rentals Category
and select from our moonwalks and jumpers. It's super easy and even MORE fun! Happy Bouncing!
At The PlayGround Games, we guarantee that your bounce house rental will be perfect:
- Our items are sanitized and cleaned after each use!
- Our online ordering is easy to use and available 24/7!
- We guarantee to be at your event on time!
Easy Online Ordering & Perfect for All Occasions
Select the Date and Time of your party or event.
Everything displayed after date selection is AVAILABLE to rent.
Select the items you are interested in.
Input your information, as well as where the event will be held.
Pay a small deposit or pay in full.
Instant order confirmation = Peace of Mind
Best Spots for Interactive Games?
Backyard Parties
School Events
Mitzvahs
Church Festivals
Sporting Events
and More!
Do You Delivery Interactive Party Rentals In Lake Forest?
Looking for party rentals and other inflatable fun in
Lake Forest
? Well, you have come to the right place. The PlayGround Games is a guaranteed hit! We have been providing fun party rentals for the City of Winnetka and its surrounding areas for years. We specialize in party rentals for events such as but not limited to backyard parties, school festivals, birthday parties, church carnivals, high school. We bring the fun with
Water Slide
,
Bounce House
,
Inflatable Bounce House with Slide
,
Obstacle Course
,
Inflatable Interactive Games
,
Inflatable Interactive Games
,
Arcade Games
,
Glow Inflatable
,
Inflatable Slide
,
Carnival Games
,
Photo Booth
, and
Event Equipment
, you can't go wrong. Choose from the highest rated and best value driven company in Winnetka and the Chicago area. Choose the PlayGround Games!
Our Service Area
Proud to Serve The Following Areas:
Libertyville
All areas in between
If your party or event is beyond that radius, just let us know! We may be able to make special accommodations to suit your event.
NOTE: Fees may vary depending on how far you are outside our service area.
People That Rented Interactive Party Games Also Shopped for: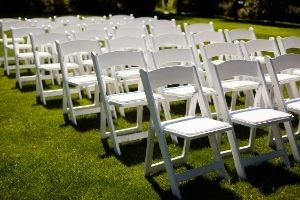 Party Equipment
It is better to have and not need than to need and not have. With PlayGround Games, we have all the equipment necessary to make sure your party is a hit!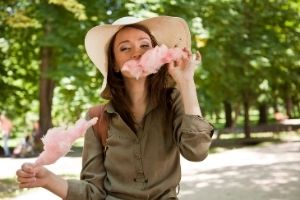 Concessions & Supplies
No party is ever complete without snacks! Playground Games provides you with popcorn machines, cotton candy machines, and more. We have all the carnival snack machines you will need for your party or event!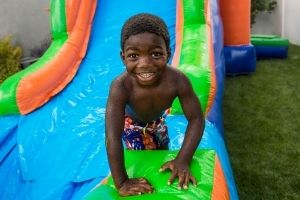 Water Slides
There's nothing that feels more like summertime than water slide rentals from PlayGround Games! We offer Water Slide rentals from kids and adults of all ages. We even have themed water slides so you can rent a waterslide for just about any type of event!
Frequently Asked Questions Interactive Party Rentals
Why choose PlayGround Games?
PlayGround Games is Illinois premier choice for safe, clean and affordable entertainment for all ages. Throughout the years, we have provided fun at well over 2,000 parties, events, and special occasions. From birthday parties with 15 children, up to the Taste of Chicago where we often see 6,000 guests per day, we have an in depth knowledge of what it takes to create successful events each and every time. Our professional drivers and staff are friendly and the best trained in the industry. We always clean and inspect all of our equipment before allowing its use. We are licensed and insured for your safety. PlayGround Games is inspired by owner Ryan Miller's vision of entertainment in which everyone can participate. We believe that sharing our brand of fun fits directly in line with our company slogan Because Play ALWAYS Came First! When we consider inventory items, we know that there are consistent pieces which rent well that many of our industry friends have. We look for these in addition to revolutionary and unique items to set our offerings apart. Often times we have custom units that no one else offers. PlayGround Games is the first in the Midwest to offer glow inflatables for our events. Welcome to the PlayGround Games family! We look forward to your events.
What if we need to cancel my reservation?
24 Hour Risk-Free Cancellation: As part of our customer commitment, we offer a 24-hour risk-free cancellation policy which means that after you've placed your order, you have up to 24 hours to cancel for any reason and receive a full refund. No fees. No questions. 100% of the payment refunded back to the original payment method. Cancellation requests must be made by 11:59 p.m. the day after the order is placed. For example if an order is placed on Monday, you have until 11:59 p.m. on Tuesday to cancel the order. Requests must be made over the phone to 847-373-6925 or via email to info@thepggames.com. We will not accept a text or social media message. Our system will not accept a request based on this. *24 Hour Risk-Free Cancellation Policy is only available for orders placed online. CANCELLATION POLICY: All reservations require a non-refundable and non-transferable deposit in advance of the event. You may cancel your reservation, however, your deposit is non-refundable except in situations of our 24 Hour Risk-Free Cancellation. Deposits are 25% of the total cost of your invoice for events under $1,000.00, and 50% of the total cost of your invoice for events over $1,000.00. The remaining balance of your invoice is due fourteen (14) days prior to your event date. Cancellations processed outside fourteen (14) days of the rental period for any reason will result in the issuance of a "raincheck" or customer credit equal to the deposit required to book the event. If payments have been received that are higher than the deposit required to book the event, the excess will be refunded back to the original payment method. All cash payments will be refunded via check. Customers rain check will be equal to the amount paid for their order and made available for 1 year (365 days). For orders canceled within 14 days of the event date, the total amounts paid will be forfeit unless cancellation is due to inclement weather conditions - see below. -If you cancel 4 or more days prior to your reservation and have paid in full, we will apply the value to a new date within 1 calendar year (365 days) of your original event date. Time Period Refund/Raincheck Example Same Day Full Refund Amount paid = Amount refunded > 14 Days Full Refund Amount paid = "raincheck" or customer credit < 14 Days Full Refund Amount paid = "raincheck" or customer credit, remaining amount paid refunded. < 4 Days = value can be applied as credit for 1 year (365 days).
Are your inflatables clean and safe?
Yes. We use the safest designs made by reputable manufacturers. All of our inflatable rides pass the State of Illinois mandatory ride inspection. Each inflatable is cleaned and disinfected between rentals. They are inspected onsite to ensure they are safe and ready.
Yes and a great question to ask any inflatable rental business. If they do not, stay away! PlayGround Games is fully insured and inspected. We can provide a copy of the insurance policy upon request. For private clients, you may ask to be named additionally insured on our policy for a $50 fee. The lessee or customer shall be in charge of monitoring each unit, unless specified otherwise. PlayGround Games is not responsible for any injuries occurring to those using the rental equipment. As always, use at your own risk.
How do I make a reservation?
We've made it easy with online equipment reservations that are available 24/7 or you may call our office during business hours at www.thepggames.com. For large, multi-item events we recommend speaking with one of our friendly staff. Due to scheduling constraints, bookings for DJs are done only over the phone. A credit card is required to make online reservations.